Biografie
''Music has always been a part of my life, it's my passion!''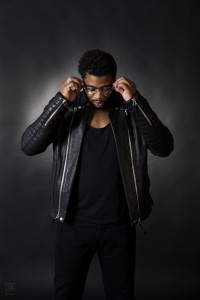 DJ/Producer E-Sonic (Eugene Peroti, 26th of January 1981 with a Surinam background) started as a dancer at a young age with his big cousins. In 2006 he started as a DJ and develops his DJ-techniques on the turntables. E-Sonic started as an r&b/ hip hop DJ. E-Sonic, gives workshops at a Juvenile Hall. E-Sonic also has his own radio show every Friday.
E-Sonic plays in well-known clubs like Maasillo (Rotterdam),The Sand (Amsterdam), Odeon (Amsterdam), Jimmy Woo (Amsterdam), Club NL (Amsterdam), Bungalow 8 and Escape (Amsterdam). In Bungalow 8, he has his own evening every first Friday of the month ''Crystal''. E-Sonic plays on major events and festivals such as Musica Republica, Pleasure Island, Bloemendaal XXXL, and does gigs in England, Ibiza, Portugal, Italy, Poland , Belgium and Turkey.
His first song that he produced together with Louis Bailar in 2008 (Lobby) achieves the first place of the Dance Tunes Top 100 on the website dance-tunes.com. Other singles such as My Love, Bounce With Rosalia  and Latina Poku also reached the top 100 on dance Tunes and The Dutch Charts. In the same year E-Sonic starts his own label (BoothFunk Records)
Multiple songs ended up on compilation albums and on international labels like : Sony, Neurotic Grooves Records, Static Delight Records , Dutch Only , Groovemasters , PM Music, Nope is dope , First Class Music and Pleassure Island. E-Sonic is reaching next level with his worthy productions.